Matthew Boulton and Henshall's Patent Corkscrew.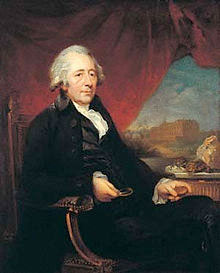 Matthew Boulton was a key member in the Lunar Society and was one of the most famous manufacturers and entrepreneurs in Birmingham during the latter half of the eighteenth century, renowned for his high quality work. He produced small metal objects, steel toys, buttons, coins as well as collaborating with James Watt to produce steam engines. The significance of Matthew Boulton to corkscrew collectors is that he was the maker of the first patented corkscrew. Contacted by Reverend Samuel Henshall in 1795 and invited to become involved in the patenting and manufacturing of his corkscrew, Boulton showed interest but declined to buy into the patent, although he did assist the production of the specification, and subsequently was never paid by Henshall his part of the costs. Stamped on the button is 'Soho Patent' for Boulton's 'Soho Manufactory', and also 'Obstando Promoves', a Latin phrase loosely translated as 'by standing firm one makes advancement'. The patent was for a straight pull corkscrew with a concave disc or button above the helix which gripped the cork and eased extraction.
For more information about the Henshall corkscrew see the following books:
Corkscrews of the Eighteenth Century by Bertrand Giulian (1995)
Library of Congress Catalog 94-60765
British Corkscrew Patents from 1795 by Fletcher Wallis (1997) ISBN 189882505X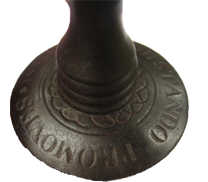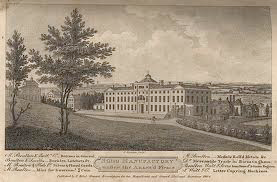 Above left, The button on the Henshall patent corkscrew made by Matthew Boulton in 1795.
Above right, The Soho Manufactory.