Professional Corkscrew Appraisal Service
Free Appraisal/Valuation Service
We provide accurate, up to date valuations backed by many years experience for individual corkscrews or large collections, along with any additional information clients may request. This service is completely free of charge.
Buying Service
If you wish to sell your corkscrew or your entire collection, please don't hesitate to contact us. We always offer a very good price and guarantee a quick, easy trouble free transaction. For more information on corkscrews that I am currently looking for, check out the Corkscrews Wanted page.
Corkscrews Wanted
I am currently looking for:
Anri Corkscrews
Champagne Taps
Corkscrews with Registration or Patent Numbers
Double Helix Corkscrews
Figural Corkscrews
Henshall Corkscrews
King Screws
Ladies Legs Corkscrews
Lady Wiers Corkscrew
Lund Patent Rack & Pinion Corkscrew
Mechanical Corkscrews
Picnic Corkscrews
Robert Jones Corkscrews
Silver Pocket Corkscrews
Silver Roundlet Corkscrews
Single Lever Corkscrews
Thomason Patent Corkscrews
Twigg's Patent corkscrews
Wiers Double corkscrew
Corkscrew not listed?
Not to worry, it doesn't mean it's not valuable,
you can still get in touch using the form below.
Some Examples...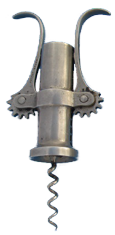 Murray and Stalker Patent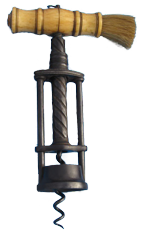 Edward Thomason Patent,
Two Pillar Steel Corkscrew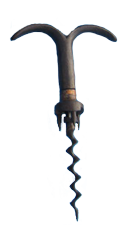 Maud Patent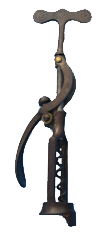 Charles Hull Patent, Royal Club
Want to get your corkscrew appraised?
Free Appraisal/Buying Service
If you would like a free appraisal or are interested in selling your corkscrew/collection, please don't hesitate to contact us.
Simply fill out the form below and we'll be in touch shortly.