Holroyde Corkscrew Four Finger Bronze Corksplitter only one known!!
Here we have a super rare and stunning corkscrew, a bronze example of Walter James Holroyde's British Patent Cork splitter. This piece has, a so far unseen four finger pull type handle design and is fully marked on the cone " BY ROYAL LETTERS PATENT"
Holroyde was from Manchester in the county of Lancaster, he was a mechanical Engineer and he gained Patent protection for his corkscrew design on 22 September 1882. No 1,406.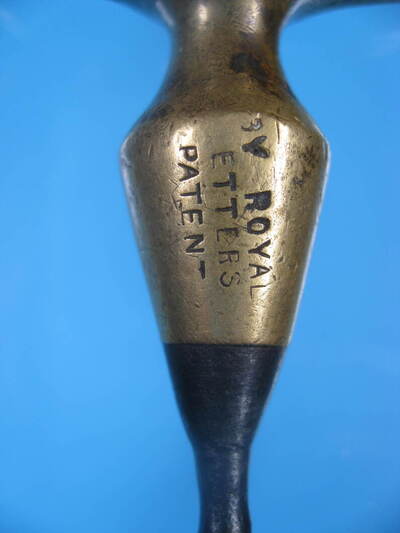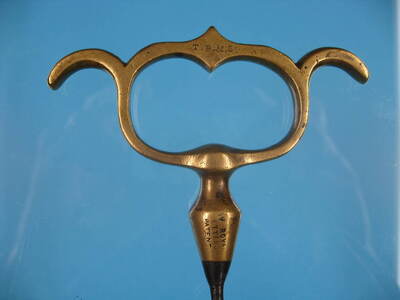 This image below shows some markings on the handle "T B & S" representing the maker Thomas Bradburn and son, Bradburn seems to be the only maker of Holroydes corkscrews and is also known to have manufactured rules including The Patent Brass Jointed Rule.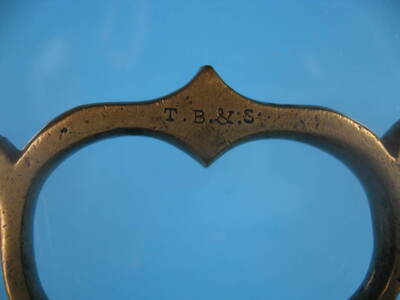 The next image shows a number stamped on the other side of the handle, it is commonly thought these numbers are serial numbers. Further these numbers are on the other three known varients of Holroydes corkscrew. Numbers as high as 1,355 have been recorded. ( Wallis, page 90).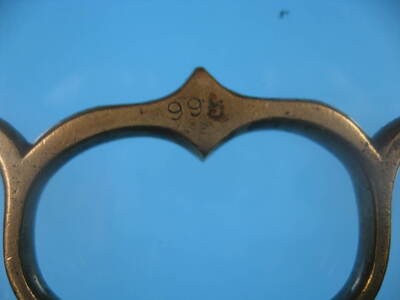 Now last but not least here are two, more often seen varients both fully marked and super pieces, niether are common corkscrews and both are desirable to collectors.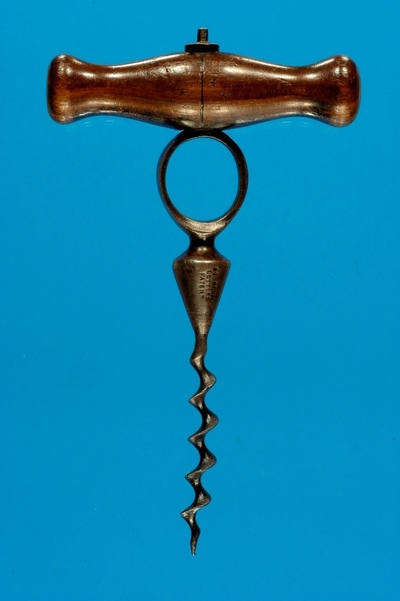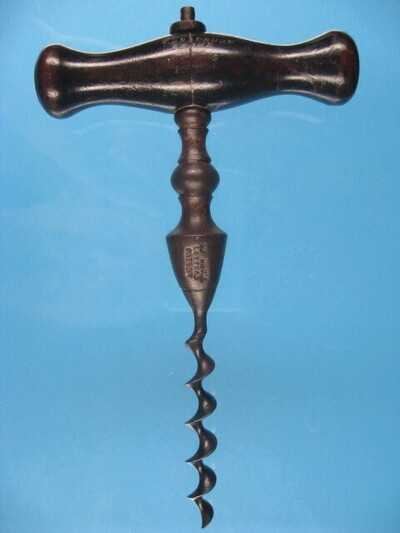 Use or application of any of these corkscrew is quite simple. When a cork is drawn from a bottle the idea is to leave the cork on the worm then insert the worm into the second bottle. the first cork is then forced upwards onto the cone, thereby splitting apart and causing it to fall onto the floor.
In the patent specification details Holroyde says, " The cork may be removed from the screw without twisting it thus securing a saving of time where a large number of corks have to be drawn from bottles or other vessels and in all cases avoiding the necessity for removing the cork from the screw by hand".
I would like to thank a fellow collector for letting me have this piece, this person knows who he is and also knows, to me he is more than a friend! Thank you.