Early British Steel Corkscrew of simple design.
An early Steel mechanical corkscrew of a type rarely see. This piece dates around 1730-1740 and has a stunning deep patina. There are several nice features including a decorative turned steel handle to insert the worm into the cork plus decoration to both side pillars and the bottle ring. There is also a decorative knop to the shaft just below the corkscrew shoulders.
Here we can see the incised decoration to the side pillars and the ring cut into the bottle collar.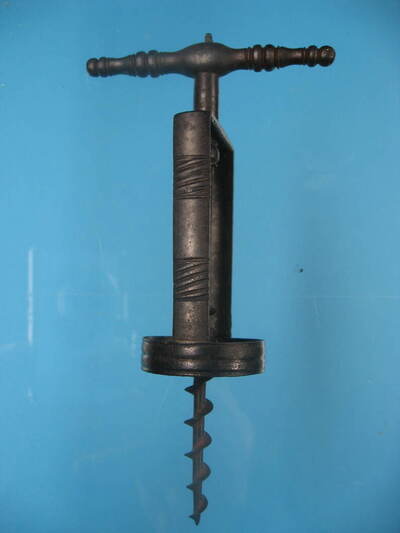 Below we can see the finely turned steel handle above which we can see a hanging loop hole in the tip of the shaft, a feature found in many later straight pull and mechanical corkscrews.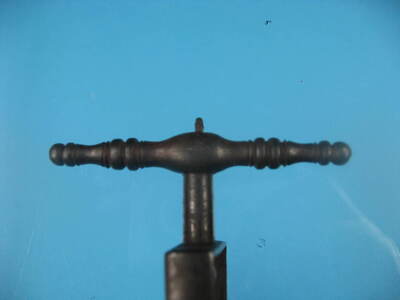 Here the fine archimedean worm is shown.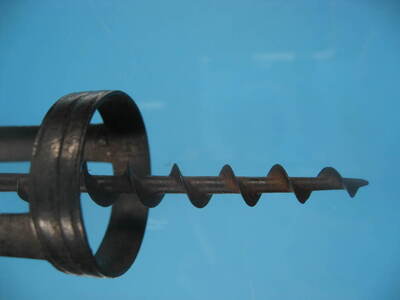 Next, this image shows how thin or fine the bottle collar is on this early corkscrew.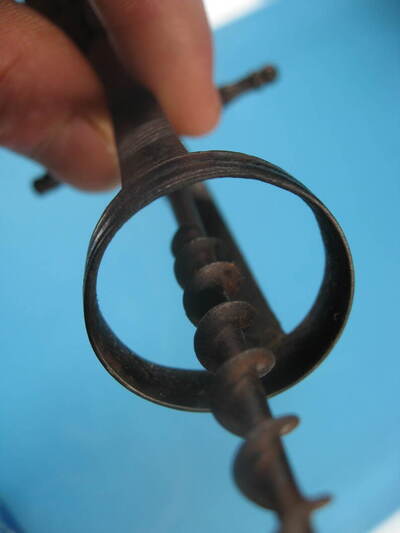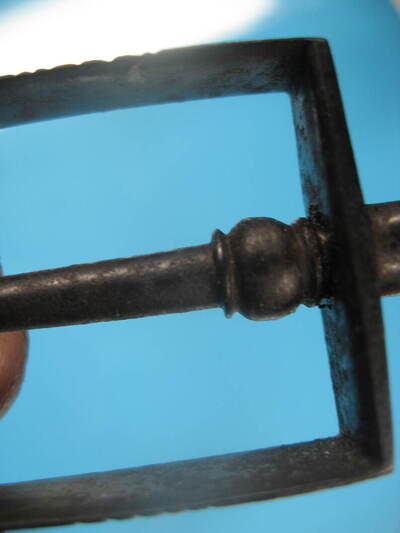 Finally an image to show the scale or size of the piece overall, my hand I would say is a medium size so we can see the piece is small compared to later mechanical corkscrews.