Early Steel Bow Corkscrew.
Here we have a stunning early folding bow pocket corkscrew with a worm of Archimedean design along with a deep patina. It is in super condition. This corkscrew probably dates from around 1740-1750. There is a famous early bow corkscrew called the " St. Bridget's corkscrew" because of its inscription on the frame, it is dated c 1736 . That piece is Irish and it has a very similar hinge design to our example so I feel we can place the piece featured here as being from a similar period.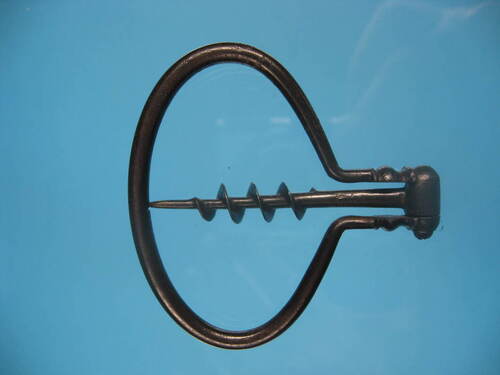 This corkscrew has a decorative hinge as shown in the image below. The hinge does have a screw that can be tightened if necessary when the worm becomes loose with wear. This is necessary very infrequently as steel wears slowely due to its hardness.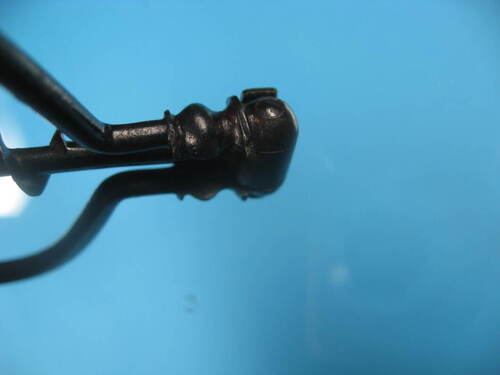 The next image shows the flat stop section of the hinge, this cleverly prevents the worm from rotating past the 180 degree point and helps secure the worm when in use. The opposite side of the hinge is rounded to enable the worm to open and be turned 180 degrees into position for use.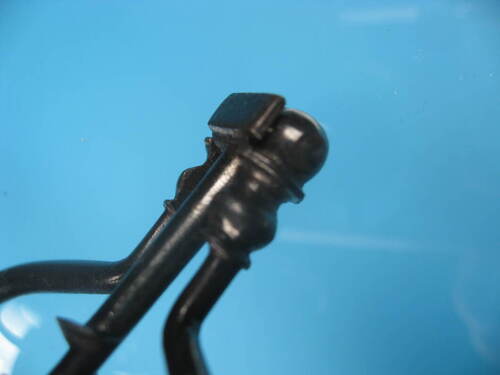 The nicest and VERY rarely found feature or detail is the small cut out in the bows frame in the centre which cleverly protects the worm tip.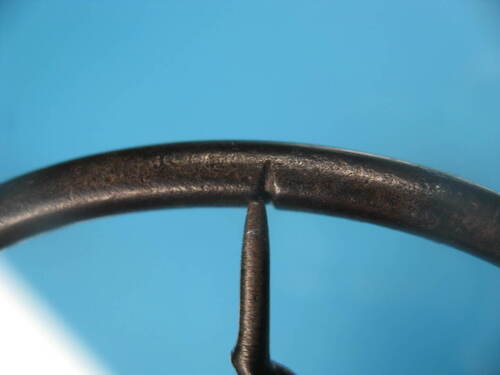 Finally here is an image of the worm of unusual archimedean design.