ICCA Best 6 Corkscrews of 2009
Best 6 of 2009:
Bradford Pawl & Ratchet
Belgian Lever
Four Pillar Faceted Kingscrew
Two Pillar Steel Thomason
Double Folding Pocket Corkscrew
Peg & Worm
1. William Hamilton Kindersley Bradford's English Patent of 1884
An example of a Bradford I as shown in the German specification. On January 15th 1884 a patent No 1443 was granted in England to Bradford of London for a corkscrew with ratchet and pawl mechanism. This mechanism allows the user to insert the worm of a corkscrew into a cork without removing the grip on the handle, using a simple back and forth motion.
After withdrawal the steel crossbar fitted to the shaft of the corkscrew, is held in the fingers enabling the user to remove the cork from the worm, using their other hand.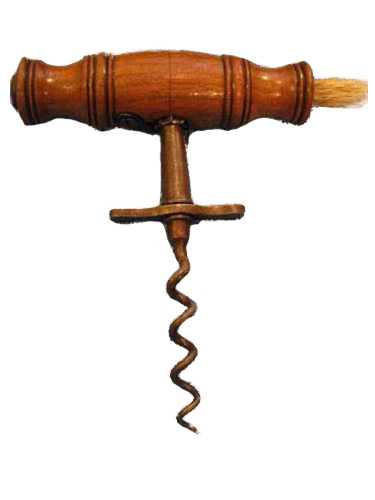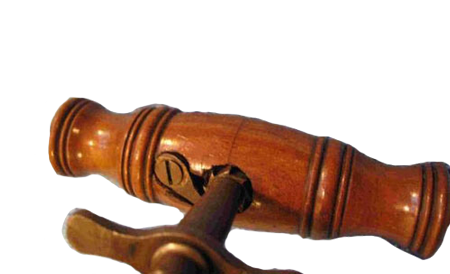 2. Leveaux – LeMaitre Belgian Patent of 1852
On January 15th 1852 a patent No 6088 was granted in Belgium to Leveaux – Lemaitre of Namur. It consisted of two lever arms with a loosely fitted worm in a hole in the upper arm and a socket or neck ring fitted to the lower arm. The cork is withdrawn easily after the worm is inserted by closing the two arms or handles. This example is clearly marked LEVEAUX A NAMUR BREVET DE 15 ANS and also has 217 stamped on both arms.

This was the first patent in the world for a lever corkscrew. Interestingly the patent protection was granted for 15 years when most Belgian patents obtained 5 or 10 year protection. The "Snake" lever has one eye higher than the other and the snake is smiling. This is probably why I have kept it. It's the only non-English corkscrew in my collection.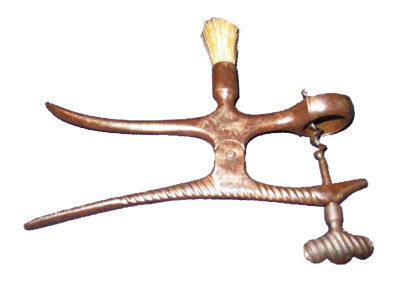 3. Faceted Steel Four Pillar English Kingscrew
From the first quarter of the 19thc this Kingscrew is finely burnished and has very fine carving and faceting. It is of the narrow rack type. The pinion wheel is hidden in the top of the barrel. The side winding handle is finely turned. A rare heavily decorated example of super quality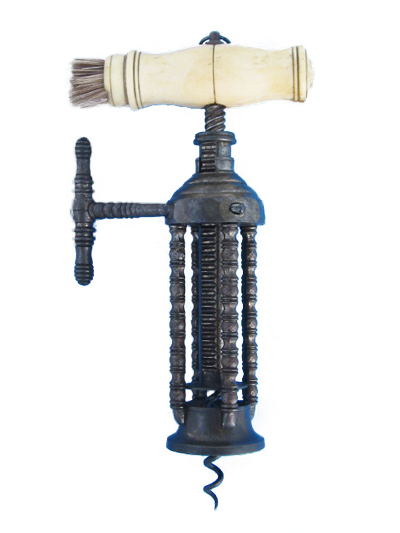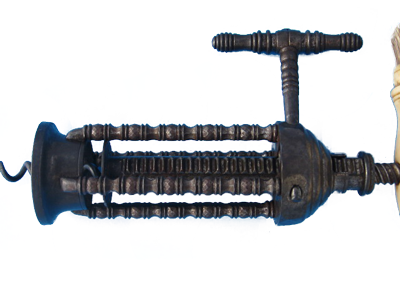 4. Edward Thomason's English Patent of 1802
A steel two pillar Thomason type corkscrew with wide pillars, unmarked. This example sports a multi faceted retaining nut that secures the wider steel shaft. It's probable steel Thomason's predate brass/bronze full barrel examples. Although the patent specification drawing that accompanied the patent application shows a two pillar example. There is an example of a two pillar made exactly to this drawing and it is bronze.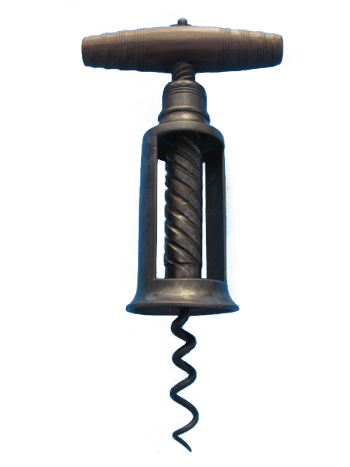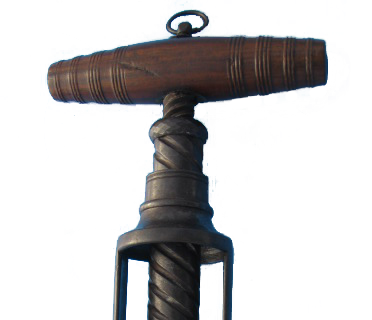 5. English Double Folding Pocket Corkscrew
An English pocket corkscrew marked W PARDOE. Pardoe was a corkscrew manufacturer in the early 19thc from Wolverhampton. His premises were located at Stafford Street. This corkscrew is unusual as it is marked W PARDOE, also the spine is heavily decorated as are the pipe tamper ends.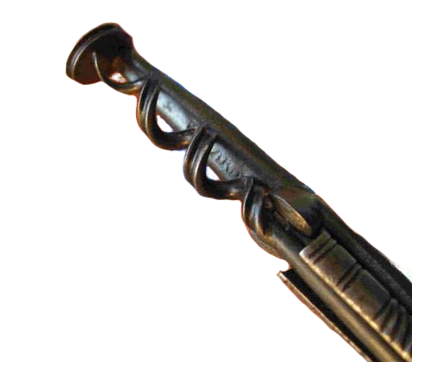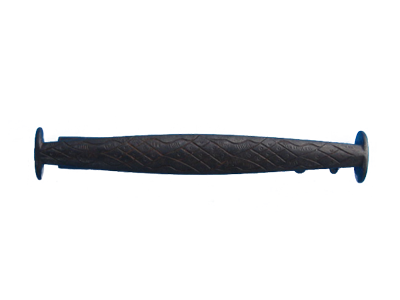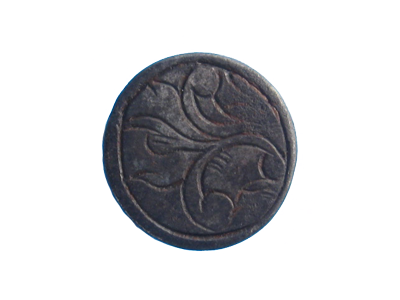 6. English Pocket Book or Peg & Worm Corksrew
A rare example of a peg & worm corkscrew from the late 18thc. The peg acts not only as a bodkin but has the added function of an ear scoop. There is a picture of this type of peg & worm shown in a trade catalogue at the Victoria & Albert Museum in London. It's the same in every detail to the one I have shown here and the catalogue is from the very late 18thc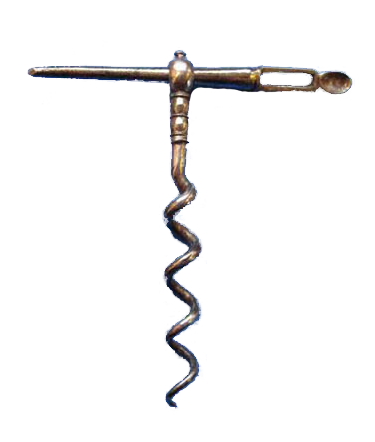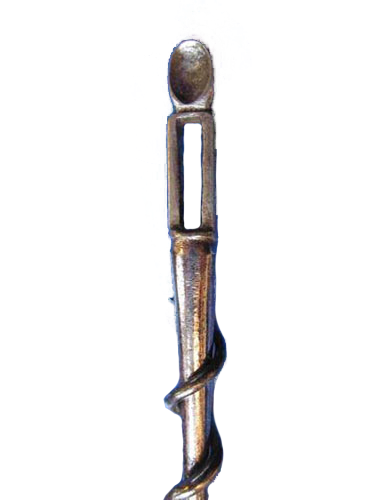 Related Research Articles