The Great British Weather!!
Posted:

01/18/2013
The January Shepton Mallet Antiques and Collectors Fair was scheduled to start this morning. The weather forcast for the weekend was predicted to be snow in the South West of England. I went to bed last night ever hopeful that the weather man as more often than not had got it wrong and the snow would miss us. Woke up this morning at 6am to see 4" of snow had fallen, for once the weather man was right and I was snowed in!!!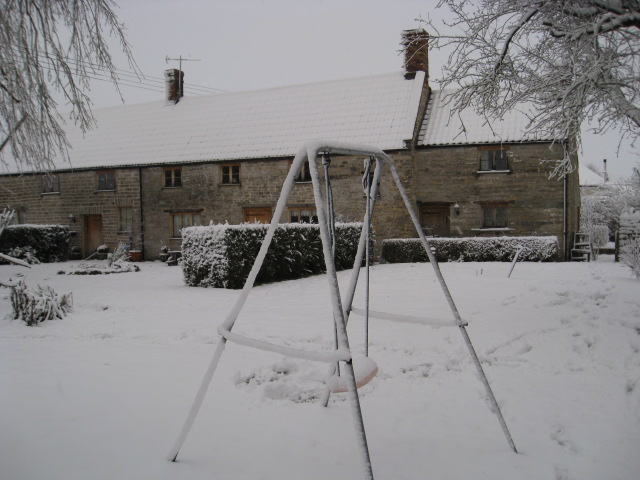 For you guys in Australia, Ian Hunter and Brian May, that are recording record temperatures, I am sure the picture below will make you smile. It shows our house as I found it this morning, quite unbelieveable. I don't think there will be anyone stalling out at the Shepton Mallet Showground, which is only 5 miles from where I live. We are not used to really bad weather over here, everything seems to stop functioning.
Instead of trawling the Antiques Fair searching for the elusive corkscrew, I have taken this opportunity to write a short blog, unfortunately there is little corkscrew content.
I must give you something so below is an intriging picture of part of an 18thc English Mechanical Corkscrew, just a little taster of a corkscrew that I personally consider to be the most beautiful piece yet discovered anywhere. This corkscrew will feature in an article that will be placed on the website in the articles section in the next week or so. I am sure Joe Paradi would classify this Corkscrew as a OOK!!! Only One Known!! and we all know how rare they are.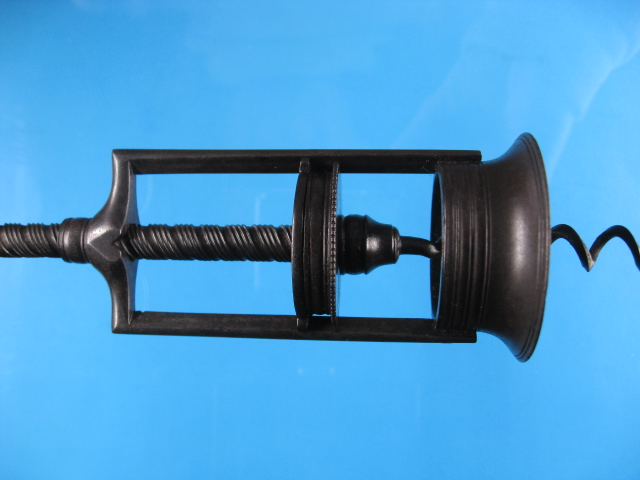 Keep your eyes on this website so you don't miss any exciting new content. Must go Jack is waiting for me to help build a snowman with him !!!!
0 Comment(s)
Write a comment
Your Name:
Your Comment:
Note:

HTML is not translated!