Unusual Two Pillar Steel Corkscrew.
Posted:

08/02/2013
I have recently been contacted by a fellow British collector, he ownes the very unusual 2 pillar Steel corkscrew shown below. I promised to feature it on this website so here it is.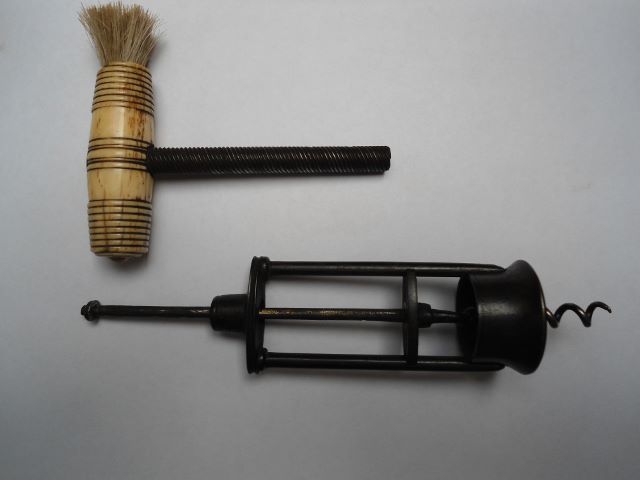 You can see from the image how the piece differs from the norm....the worm extends right up through the hollow shaft and into the bone handle. If anyone has a similar example or has interesting imformation about this unusual design please contact me.
What is the point of it's design; perhaps it was easier to make one like this than the more conventional way of having a rotating joint an inch up the lifting screw, but who knows. Let's see what turns up.
2 Comment(s)
Steven ( website owner) - 14/08/2013
Thanks for your comment Cyril, I need more comments from readers!!
Cyril Pearson - 13/08/2013
I have a few English 2 pillar corkscrews where a rod passes through the hollow shaft exactly as shown. One being a very nicely stamped example for Kooystra, Oxford Street, circa 1820/40. I can see no mechanical advantage & can only presume this detail is just design differential.
Showing 1 to 2 of 2 (1 Pages)
Write a comment
Your Name:
Your Comment:
Note:

HTML is not translated!