Latest Antiques Fair News.
Posted:

06/18/2013
Up early on a sunny summers day hunting for the illusive corkscrew. I met up with Peter Borrett at our secret meeting place, dropped off the car and we headed off together.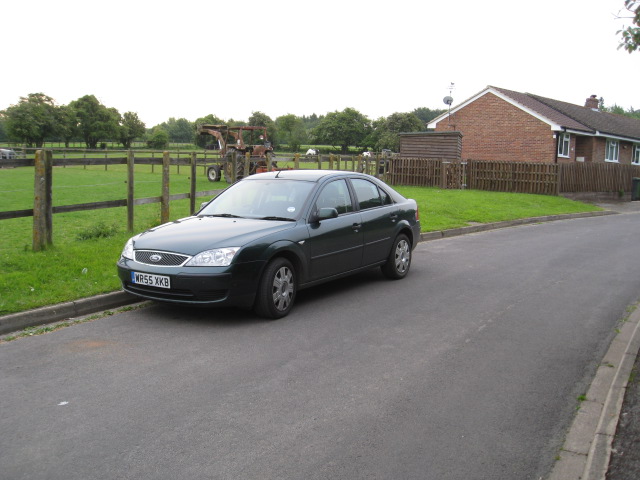 We arrived at Ardingly antiques fair after 7am I started to walk towards the main gates hoping to hitch a lift into the fair before the crowds arrived. Today I was unlucky, time passed quickly and no ride came along, I started to feel desperate. Should I climb the perimeter fence?? What would you do? It's not that I want to save £20 but that I really need to get early entry after a long trip and early start.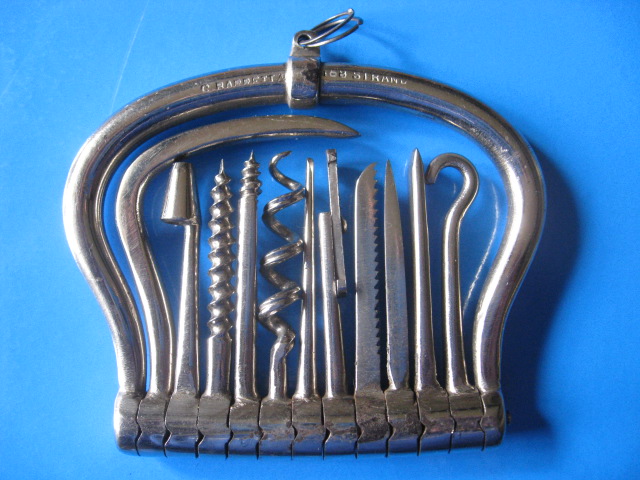 I was saved this difficult decision as within two more vans passing I secured my lift in. The usual suspects were at the fair, including Mr Wallis. On first meeting up pickings were slim for us all. Peter had resorted to photographing dogs!!! I assume to pass the time and Wal had a headache, that's what these places do to you!!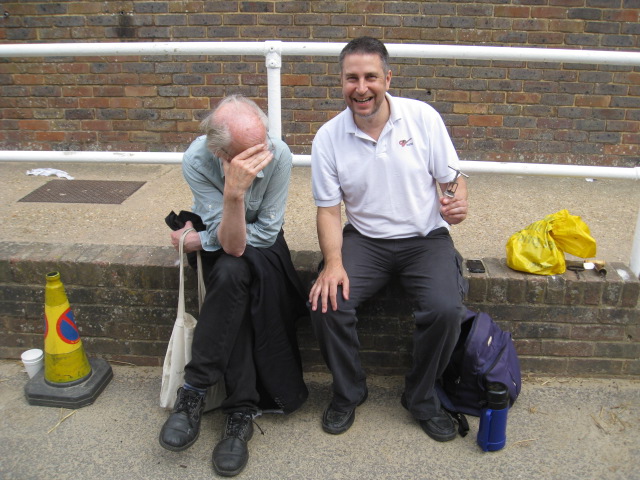 More hunting proved fruitful for me, I found a nice Thomason, plus two other corkscrews, Later in the day, I stumbled on a great pair of Campagnolo pedals, my trip was paid for.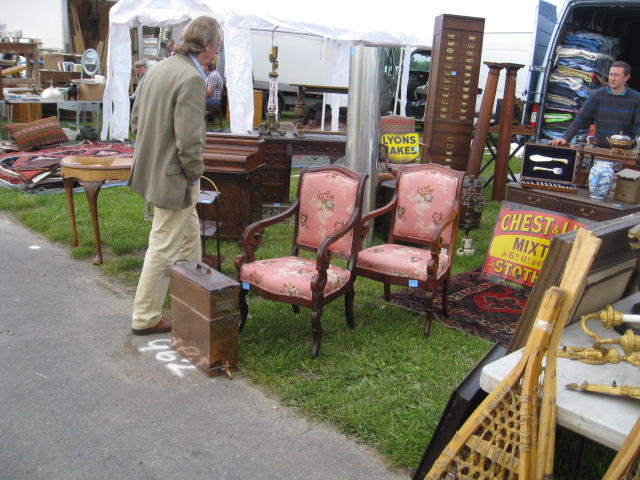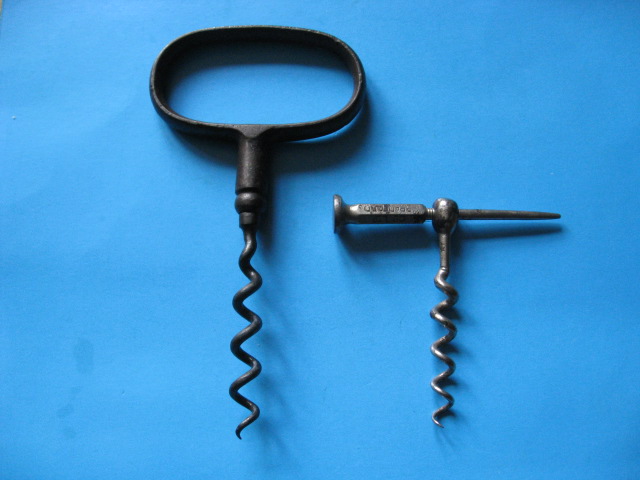 Pictured above are two of the corkscrews I found. The one on the right is a nice left handed Peg and Worm with American advertising. Below is an image of what I consider my best find of the day, a print of an etching by David Wilkie, "The Rent Day". I am sure you all know this picture, it is featured in the book "Corkscrews for Collectors" by Watney and Babbidge, on the table there is a IV pillar steel Thomason.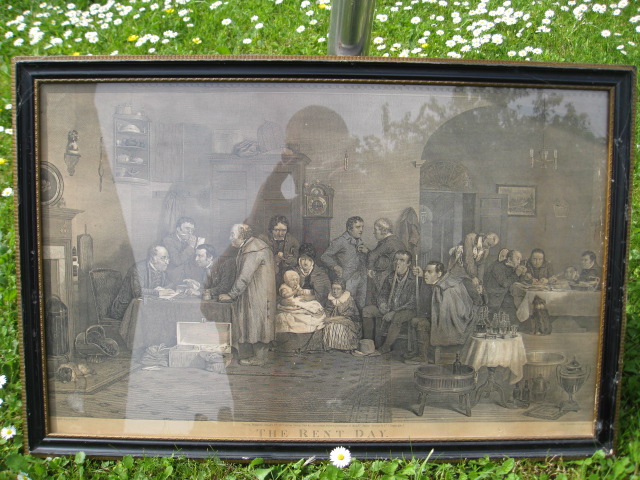 After all these great finds I made an early start home as my son Jack had a bike race in Exeter, more driving!!
0 Comment(s)
Write a comment
Your Name:
Your Comment:
Note:

HTML is not translated!