Serpent Thomason Corkscrew.
Posted:

09/04/2013
Recently I was very lucky to be offered a stunning example of Sir Edward Thomason's Patented Corkscrew from 1802, with the handle in the form of a coiled Serpent. The piece was in very good condition with a considerable amount of it's Fire Gilding still present. The maker of this piece though was not Thomason but an equally well known corkscrew maker of that period...Dowler.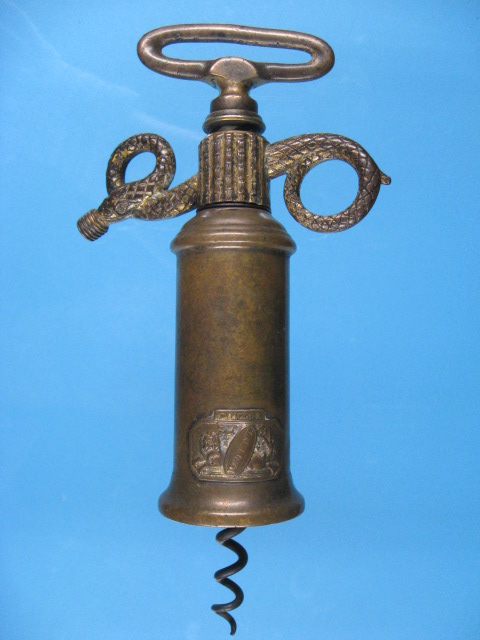 You can see the detail of this corkscrew in the image below. I would like to say thanks to Tommy for his help getting the peice back to the UK.
0 Comment(s)
Write a comment
Your Name:
Your Comment:
Note:

HTML is not translated!