Murray and Stalker Corkscrew, Nickel-plating.
Posted:

03/03/2013
Following on with the theme of high quality corkscrews and nickel-plating, the English corkscrew shown below becomes of interest to us.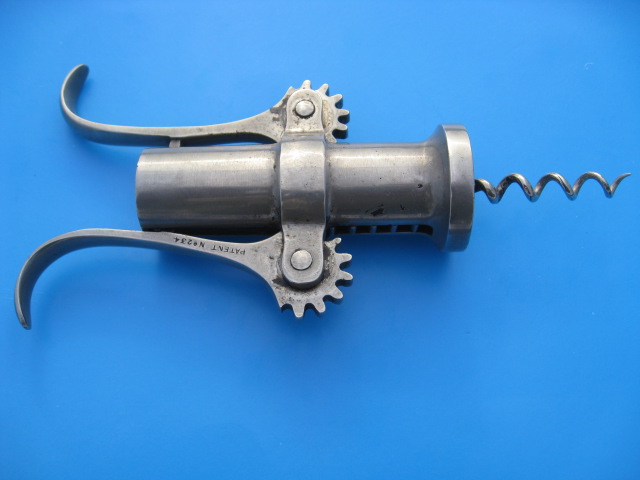 This corkscrew, a double lever design is by no means the first of its type to be granted patent protection in England. Collectors know this piece as Murray and Stalkers Patent or "the Extractum". Examples of this corkscrew are stamped "PATENT No 234 on one of the lever arms as shown below.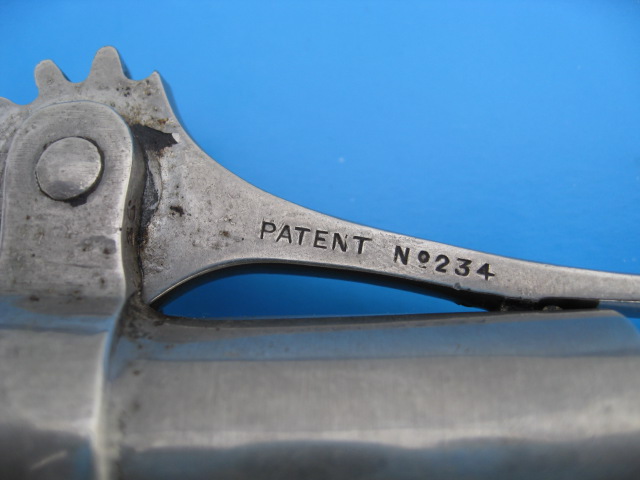 Patent protection was granted on 4 January 1894, to John Thomas Murray and John Joseph Stalker. Both from Sheeness-on-Sea, Murray being an Ironmonger and Stalker an Engineer.The build quality of this piece is very high, it is heavy and well made when compaired to previously patented double lever corkscrews:
William Bakers patent of 1880.
Heeleys "A1" patent of 1888.
Heeleys "Empire" patent of 1890.
An interesting thing about the Murray and Stalker is that an example has not yet surfaced with a copper bronze wash finish (as far as I am aware).
Interestingly Fletcher Wallis gives us some information regarding the mentioned English double levers, in his book, "British Corkscrew Patents from 1795".
Bakers patent was generally made with a copper bronze wash finish, according to Wallis, more interestingly we are given an insight into the retail and wholesale prices of some of these double levers.The "A1" was priced wholesale at 48/- per dozen bronzed and 96/- per dozen nickel/plated (JHS 1913). In the Army & Navy Catalogue for 1939 the "A1" cost 12/6 nickel/plated and 6/- with copper bronzed wash.The "Empire" sold wholesale for 36/- and 84/- per dozen respectively (JHS 1913)
We can see from Wallis's information how much more expensive the nickel plated version was. This is a reflection of the costs incurred to nickel plate items around this time. The plating seemed to have cost as much if not more than the actual manufacture of the corkscrews themselves.
0 Comment(s)
Write a comment
Your Name:
Your Comment:
Note:

HTML is not translated!