Giant MECHI Peg & Worm Corkscrew.
Posted:

08/30/2013
Pictured below is a stunning giant peg and worm corkscrew marked MECHI, the piece is 7.5 inches in length, the largest example I have come across. This piece is clearly stamped MECHI once on the worm shaft. I was offered the piece from an Austrian dealer to whom I am very greatful, it fits in my collection well as I have a good selection of early peg and worm corkscrews.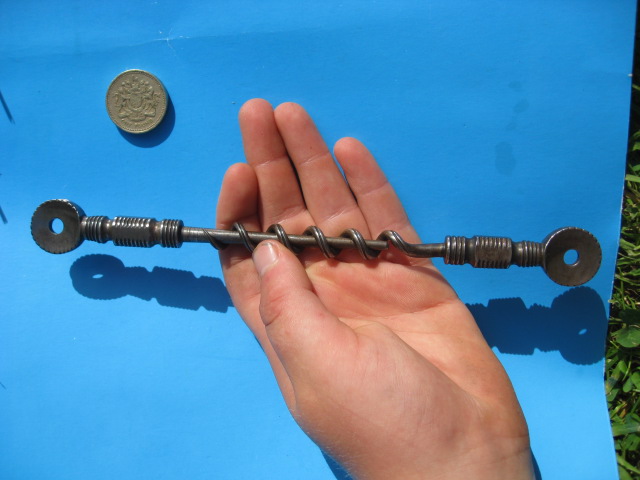 I have recently aquired two other pieces for the collection and I intend to show them in the blog section of this website early next week so keep checking these pages!!
2 Comment(s)
Bruce - 01/09/2013
How strange! Just this past week I picked up a seven+ inch peg & worm unmarked but identical to the one shown. It was found near Philladelphia, Pennsylvania U.S.A. . I was just starting to look for information when I saw your post. I call that timely! Thank you so very much!!!
Graeme - 30/08/2013
What a fantastic piece. I have seen one other of this size unmarked and faceted. Unfortunately I was not lucky enough to buy it.
Showing 1 to 2 of 2 (1 Pages)
Write a comment
Your Name:
Your Comment:
Note:

HTML is not translated!