Corkscrew Found.
Posted:

03/21/2013
Finally today produced a corkscrew find. I finished work early to pick our son Jack up from school, a cold rainy day and a short walk to the village school proved to be rewarding. When I arrived in the playground I got chatting to another parent, believe it or not his surname, like mine is Webb, maybe a distant relative !! "I thought of you the other day" he said, "oh why?" I replied, "I saw a corkscrew in a local charity shop, it was £46 and quite interesting as it was mechanical".
I then got a brief description of the corkscrew, "Cheers" I said "I will go and have a look sometime". I quickly found Jack and we walked home. On arriving home we did what all keen collectors would do, got in the car and drove to the local town, where I hoped the corkscrew would still be.
We parked up and Jack and I proceeded to the charity shop. On the way a deal was made.... if we bought the corkscrew, we would celebrate with coffee and cake at "The Mad Hatter" tearooms. We entered the shopping precinct and went into the Red Cross charity shop. I asked the assistant "do you have an interesting corkscrew for sale?". "No" was the reply, "Maybe you should check the Heart Foundation shop?".
Our hope of finding a corkscrew had turned a little sour but we decided to try the recommended shop regardless. We crossed the High Street and into the charity shop, unbelievably the corkscrew was still for sale and it was a good one. English and a patented design, here is our find.
This corkscrew hunting is never easy and the finds are not all great ones. Below is something to cheer you up or at least I hope it will!!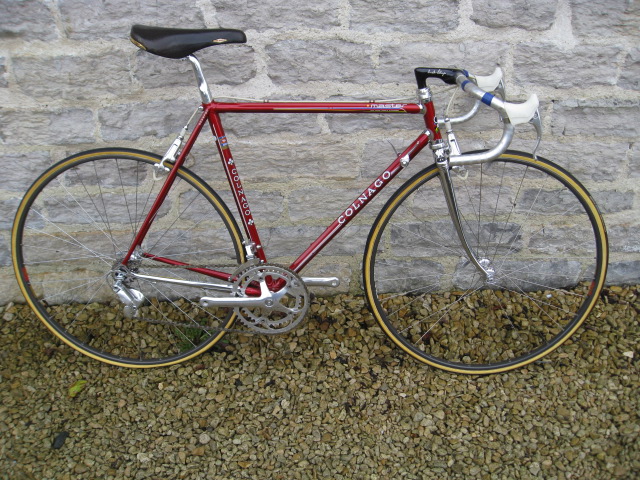 A COLNAGO Master ( Gilco profiled tubeset purpose made for COLNAGO) from 1985 with Campagnolo Corsa Record First Generation Groupset, all made in Italy.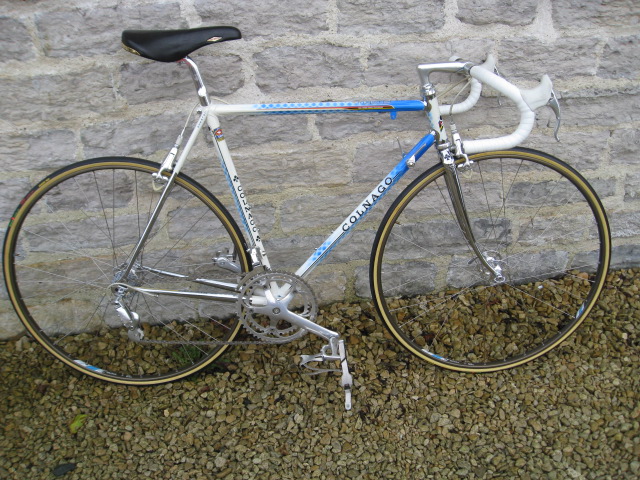 A second COLNAGO similar to the one above but from a slightly later period, again with Campagnolo Corsa Record Groupset.
I really must stop this, I have nearly as many bikes as corkscrews. I wonder what Ron will say!!
1 Comment(s)
ron smith - 15/05/2013
you paid too much for the corkscrew, but how much is the bike?
Showing 1 to 1 of 1 (1 Pages)
Write a comment
Your Name:
Your Comment:
Note:

HTML is not translated!