Seaside, Ice creams, Racing and Corkscrews!!
Posted:

08/18/2013
This weekend saw lots of excitment for the Webb family. Jack had three bike races to attend, the first being at Paington, in sunny Devon me dears!! This race was a Criterium where they close the roads to hold many races over the day.
I was waiting for an important corkscrew to arrive from the States, helped on it's way by good friend Tommy, thanks Tommy it arrived safely. More about that in another blog.
We decided to leave home early in the morning and visit a few antique centres on the way. Jack was looking for small penknives and I hoped to find a corkscrew or two.We stopped in Honiton where there are several antique shops plus more importantly a great ice cream parlour. We managed to find Jack a very nice silver fruit knife for his collection. After much searching, the final shop held a suprise, nearing the rear of the shop low down on a shelf Jack spotted a corkscrew. What was it? How much? It was a simple straight pull but it had two gripping spikes to the shaft....an unmarked Excelsior, priced at £2, a steal, Jack snapped it up.
As for the racing, from a field of nearly thirty riders, some of which were twelve years old, Jack placed sixth, not bad being only eight. No one his age placed before him, he's getting stronger as the season comes to a close.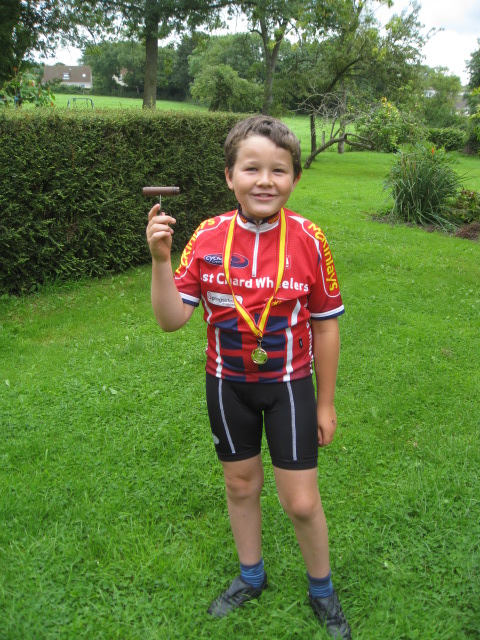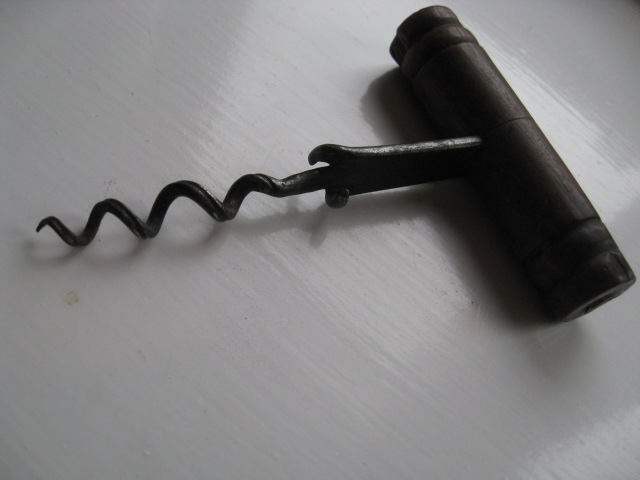 The top picture shows a happy Jack sporting his bike racing medal and "Excelsior"type corkscrew. The second image shows our great find. We celebrated with an ice cream to finish off a great day.
Day two brought more excitment, a race at Ilton in sunny Somerset here there was more success to enjoy as Jack had a great race beating fellow club member "Felt Boy" plus "Pinarello Girl", amongst others, a stunning ride! The real icing on the cake brought us a bargain, when chatting to Jon another racers father. Jon had a racing bike for sale, Italian too, a near mint "Pro Lite One", we visited Jons home and were treated very kindly, we left with the Pro Lite for a very fair price. What an enjoyable weekend.(see below).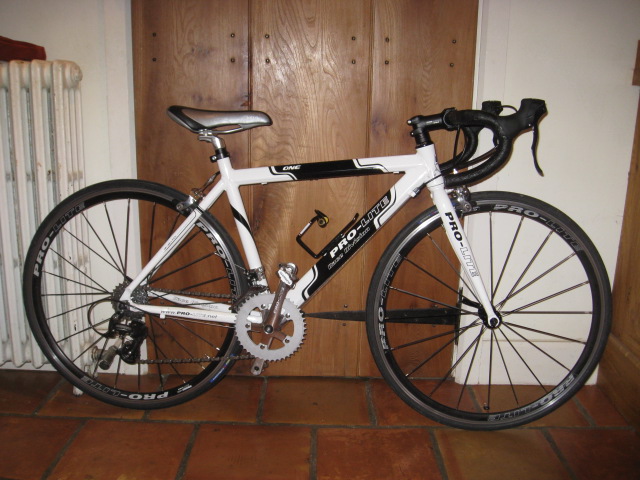 Hey watch out Pedro there's a new kid on the block, you had better get your racing legs on!!!!!!!!!!!
0 Comment(s)
Write a comment
Your Name:
Your Comment:
Note:

HTML is not translated!