Corkscrews and The V & A.
Posted:

05/14/2012
Last Tuesday 8th May, I travelled up to London.
On the way I decided to stop at Kempton Park Antiques Fair, held twice every month. All the usual suspects were at the fair, looking for the "Elusive Corkscrew". Meeting up at 9am we all discussed our finds, basically no one found anything, even of minor interest.
I hopped in the car and headed towards Richmond where I caught the tube to South Kensington in the centre of London. I had arranged to meet someone at the Victoria & Albert Museum at 11am. If you are ever over in the UK visiting London, make sure you visit this place, it is full of unbelieveable treasures, there are even corkscrews hidden away, which you can seek out if you have time.
So, what was the real purpose of my visit you are probably asking?? You've got it, I had to pick up a corkscrew, I had agreed to do a deal on. This was no ordinary piece and I had been chasing it for nearly three years.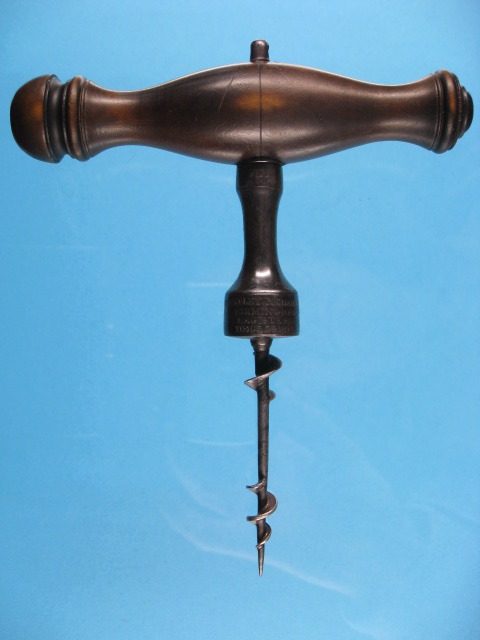 So here it is, what a beauty! Now one of these has just appeared on the recent ICCA auction site, all be it, not in as good condition as this one and with a bone handle.
Now sometimes I can't understand you collectors, this piece is one of, if not, the rarist English Registered Design Corkscrew. I had a deal already done, when the example cropped up on the ICCA, otherwise be sure I would have bid strongly on that example.. How can an iconic English piece of this quality and rarity, be left unsold at auction, with most of the worlds top collectors looking on? What are you guys doing??
The first person that reads this blog post should contact the seller of the piece on the ICCA auctions and snap it up. Trust me, at that price, it is a bargain.
This image clearly shows the Westley Richards corkscrew, marked on the side "Robt Jones & Sons Makers" You may think it strange that it is marked in this way but the firm Westley Richards were prolific gun makers and although they were granted Registered Design Protection for their corkscrew it is very unlikely a company of this stature would have bothered making insignificant corkscrews, it seemed they employed the skills of Robert Jones & Sons.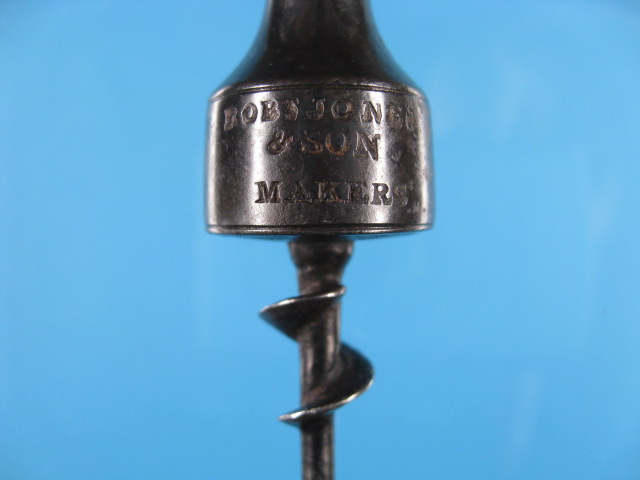 This image shows the other side of the corkscrew which is clearly marked "Westley Richards Birmingham Registered Dec 28 1849". It is also marked, just under the handle with a capital " V (crown) R" .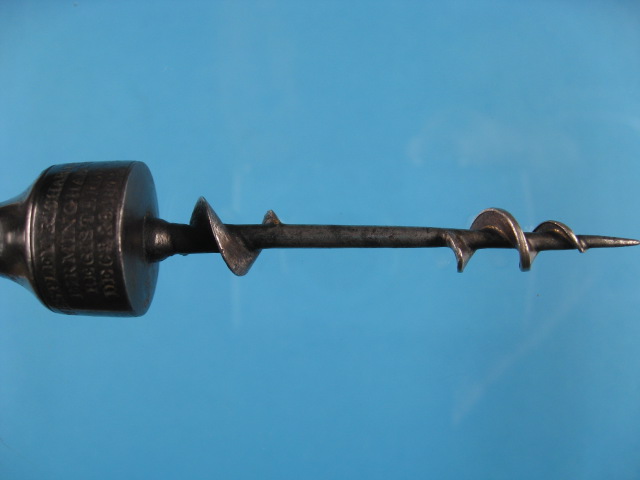 The above image clearly shows the unusual worm, which is most definitely original. I am not going to tell you the relevance of this corkscrew or it's unusual worm, you can all get your books out and look it up for yourselves! That way maybe it will stick in your minds and next time a beauty like this comes on the market, hopefully you will all be fighting over it.
3 Comment(s)
Ron Smith - 24/06/2012
If you think its so rare, why don't you by the other one and destroy it, then yours would be even rarer! Somebody once did that with the rarest postage stamp in the world.
Richard Stevenson - 15/05/2012
Excellent article Steven. I don't know where you get your energy from!! I see that the registration drawing on Page 21 of Ellis and Ellis shows a typical flaired Henshall type button so it looks like your example is an easer/corkturner type as well. Richard.
Peter Carr - 14/05/2012
A fantastic example of a fabulous looking corkscrew. Good for you!
Showing 1 to 3 of 3 (1 Pages)
Write a comment
Your Name:
Your Comment:
Note:

HTML is not translated!