Fred Kincaid's Corkscrew Story...
Posted:

07/21/2013
Hi Steven,
At the time we were living in Switzerland – in a small suburb near Zurich. Jackie had just returned from the "brokenhaus" a charity resale shop with two corkscrews. They weren't too impressive and I can't remember which ones they were. Unfortunately, I never followed up – and did not see them again until we returned to the states two years later.
This time she put them near our bar sink and told me there was an antique shop nearby where she had seen more antique corkscrews. I bought a few more and told one of my business friends who collected horse brass about my new interest. On a business trip together in Paris he convinced me to look in a bookstore for a corkscrew book – found it – it was Watney and Babbidge – I was hooked. At the time my best purchase was the Flauder patent – picture attached – you can still see the tooth marks from our new puppy – and you can imagine my thoughts.
Cheers,
Fred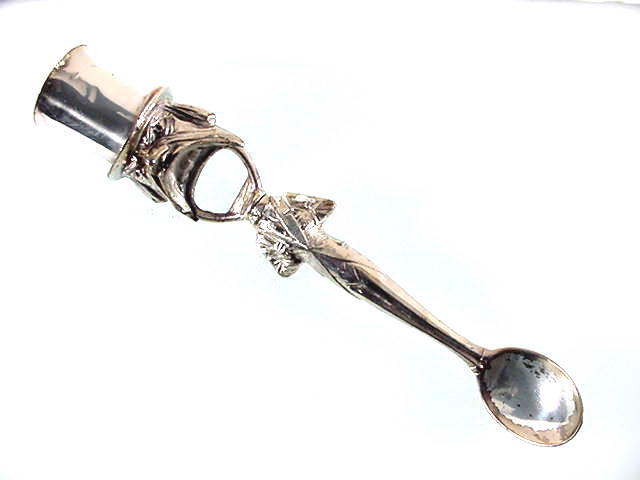 0 Comment(s)
Write a comment
Your Name:
Your Comment:
Note:

HTML is not translated!