Peter Borrett's Corkscrew Story.
Posted:

01/08/2014
Back in 2002, my wife Ruth & I would often visit car boot sales, jumble sales & the occasional local antique fair. Between us we would buy all sorts of house filling odds & sods. One day I suggested to Ruth that maybe we should be more specific in our purchases & take to collecting just one thing each. I wasn't sure at first what I'd collect but after seeing the diversity of corkscrews in an antique reference book my mind was made up.
My first few purchases were in the less than a pound range. To be honest, we had very little left over cash to spend, so fuelling my new hobby was never going to be easy.
I watched ebay very closely for around 3 months, noting the incredible fluctuations for the exact same pieces & thought that maybe I could buy low & sell high to generate some cash to enable me to collect some better pieces.
Around this time four small box lots of corkscrews came up at auction in Eastbourne. I lined up a phone bid & won all four boxes (around 40 pieces) for a total of £174. Some of the pieces are shown in the picture. I decided I'd keep the ones I liked & would list the rest on ebay. I sold an interesting Clough piece to a prominent collector for £35 & a Monopol 117 split frame corkscrew for £30. When I totted up my sales I had made more than I paid for the four boxes & I had managed to keep more than half of the pieces for myself. Sweet! That was the point I was hooked as I knew I had the potential to build a good collection through sales profits. Over the next few years I sold frequently on ebay, in block auctions of around 25 pieces, a couple of times a month. I aslo built my website
http://www.corkscrewsonline.com/
offering many very good corkscrews for sale & latterly, I have enjoyed selling on the ICCA auction site.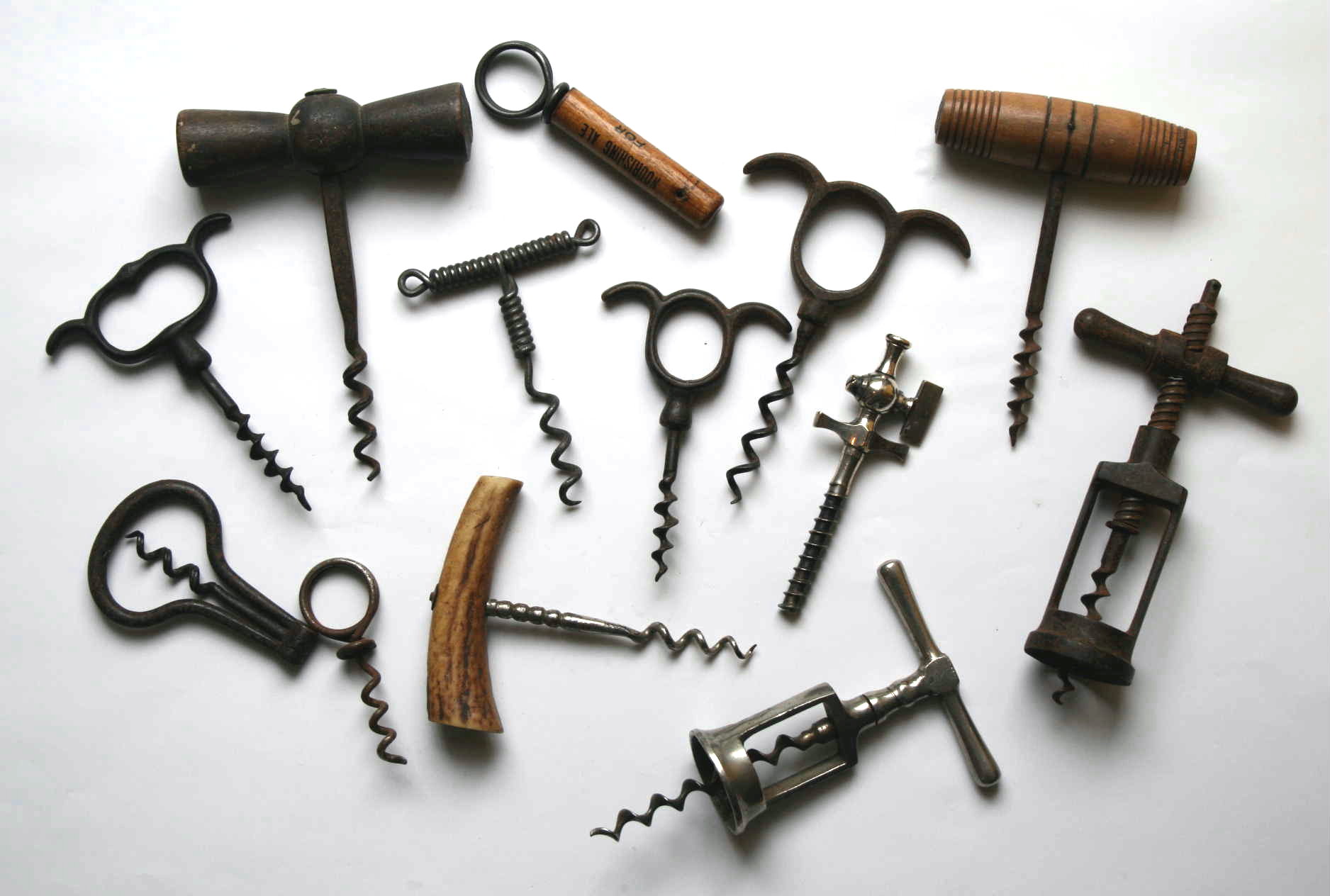 I have been able to build a really good collection & have enjoyed sharing my passion for collecting with some lovely people.
I think my story proves that you don't need to have deep pockets to get into collecting.
Good hunting one & all!
Peter
1 Comment(s)
James Lundberg - 04/05/2016
You know nothing. You think you do, but you don't.
Showing 1 to 1 of 1 (1 Pages)
Write a comment
Your Name:
Your Comment:
Note:

HTML is not translated!