About Me - Brian May
Posted:

06/24/2012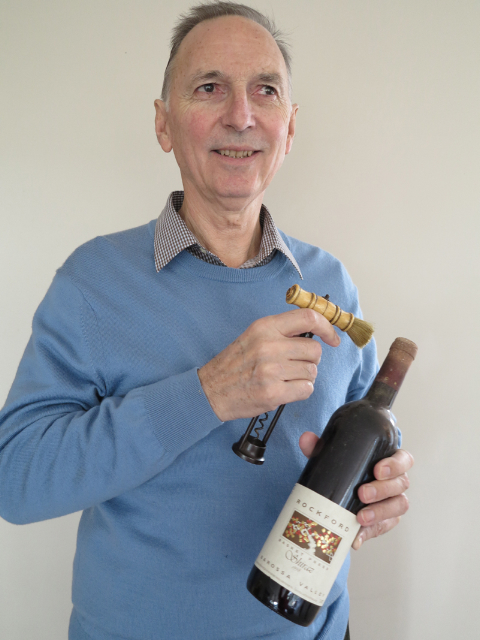 Steven has asked me to say a few things about myself since I have published articles on his website but I am only relatively new to the corkscrew collection world.
I became interested in corkscrews when I saw Nick Hunt on an Australian television program with his collection. At first I did the obvious and bought a variety of cheaper corkscrews many of which are now relegated to the back of the drawer. Then I decided eventually in 2009 to buy a "real" corkscrew- a Thomason. By now I had located Ian Hunter in Sydney and he suggested that Steven Webb might be able to help. Sure enough Steven had a Thomason in the most amazing condition. I purchased it and Steven and I have been in contact ever since.
Steven said he was starting up a website and did I have any ideas and would I like to contribute articles. We both agreed the site should have a strong focus not only on corkscrew collecting but also on the associated history. I was keen to make the site attractive to new collectors but I am still unsure how to best tackle this. The site has developed rapidly and I am delighted to have turned many of my detailed notes on my collected corkscrews into articles on the makers or retailers.
I have retired from my position as a molecular biologist in the Department of Biochemistry, University of Adelaide and from a life where I lectured and carried out medical research. After retirement I spent several years researching my family history and now that is completed I am enjoying chasing the history of corkscrews and their makers. Although, the detailed research carried out already by Fletcher Wallis, Bert Giulian, Ferd Peters and Frank and Barbara Ellis does not leave much to explore!
I live with my wife Helen in Adelaide, and we are fortunate to have the beautiful Barossa Valley wine region a short distance north and the McLaren Vale wine region to the south. With about 90% of these wines now being sealed with metal caps, there is not much use for my antique corkscrews. I suspect my grandchildren when they grow up will not know what a corkscrew is! Ah, but then there is my collection.
I love my wife, two daughters and their husbands, my two young grandchildren, Rockford's Basket Press Shiraz from the Barossa still sealed with a cork and my steel two pillar open frame Thomason corkscrew.
2 Comment(s)
Sid Rauwendaal - 15/12/2012
Yours is an interesting bio. I too am an inveterate collector and run parallel with your (some say) addiction to collect the worms. I once bought a Sperry single lever via an Adelaide auction; maybe you might have seen it. My children threaten to dispose of my obsession via the bin upon my demise! The screw cap has a lot to answer for. Keep the cork I say!
Ron Smith - 24/06/2012
Don't worry, there's plenty of research left to do! Why not for starters look at British Patents for combination corkscrews, very little research has been done on those makers. i.e. Perkins, Morgan Roberts,William Oates, William Body, Lewis Rogers, William Swingler, Alfred Lester etc. All of these are late nineteenth century inventors whose corkscrews are so rare there are no examples in any of the books.
Showing 1 to 2 of 2 (1 Pages)
Write a comment
Your Name:
Your Comment:
Note:

HTML is not translated!