Two antique fairs in one week!!
Posted:

02/24/2013
This week I managed to squeeze in two antique fairs!! Ardingly, one of the largest fairs in the South of England plus a fair at Shepton Mallet in the South West of England. For Ardingly I was up at 4am and on the road Tuesday morning but today things were more laid back being a Sunday, Shepton Mallet is local to me. I was blessed with two helpers at the Shepton Mallet fair so I felt my chances were better than normal.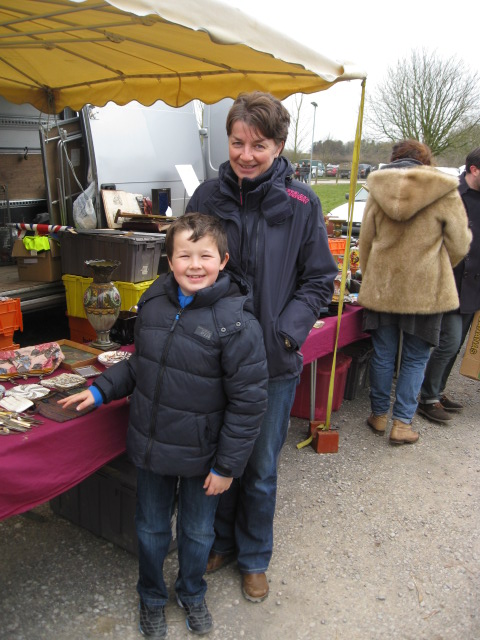 Above are my two happy helpers, my wife Jane Louise "Queen of the Fairies" and my corkscrew hunting son Jack. Well Jack has backed off the corkscrews a little lately and is heavily into cycling, since August he has ridden 1460 miles on his racing bike!! An average of over 50 miles a week throughout the English winter. His best average speed is 15 MPH for one hour...not bad for an eight year old.
Sorry back to the corkscrews, the usual collectors and dealers were at the Shepton Mallet fair but when I met up with them no one had found anything to speak of, nothing excitng, the best find at the fair was a brass Kingscrew which was too expensive to buy.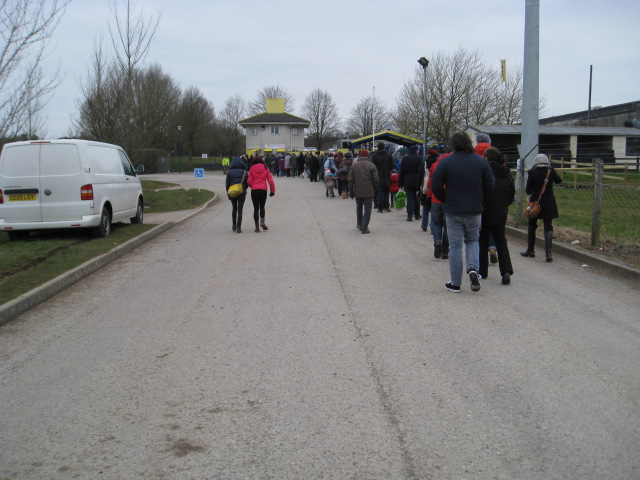 In the picture above you can see the corkscrew hunters queing up at the start of the fair, too many hunters, too few corkscrews.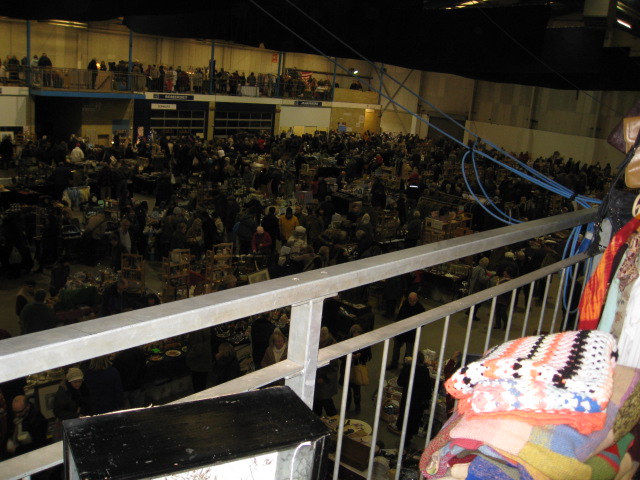 Above is a picture of the inside stalls, outside it was -2 C, freezing but we soldiered on, stall after stall determined to make a find. After three hours we found a small perfume corkscrew and a knife with mother of pearl scales, a purchase was made.
Lots of work for little reward, the norm at these English fairs. Lets stay positive.....there will be a great find at the next fair for sure.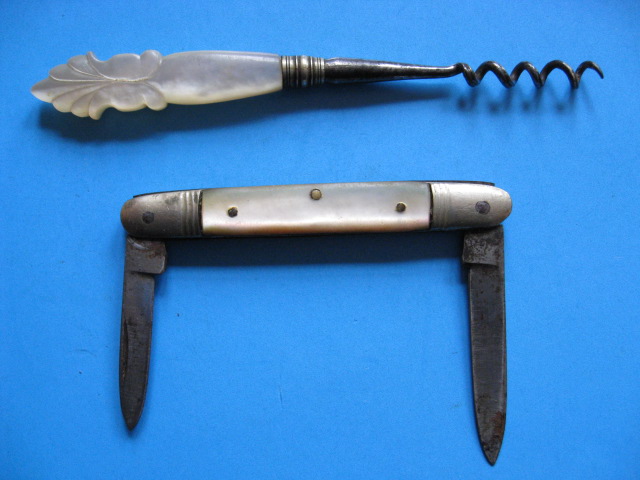 Our two finds at Shepton mallet are shown above.
What of Ardingly at the begining of the week you may ask?? Well, lots of sunshine but no corkscrews, these fairs keep you poor!! Ardingly always costs me a lot financially when you consider travelling costs plus entry fees let alone the loss of wages for a day off work. There will be something for me at the next fair in three weeks time for sure!!
1 Comment(s)
ron smith - 15/05/2013
I find electro convulsive therapy is a good antidote for all this
Showing 1 to 1 of 1 (1 Pages)
Write a comment
Your Name:
Your Comment:
Note:

HTML is not translated!